Overview
The EDIValidator component provides a fast and easy way to both validate and load EDI files.  It exhibits both fast parsing and fast validation speeds.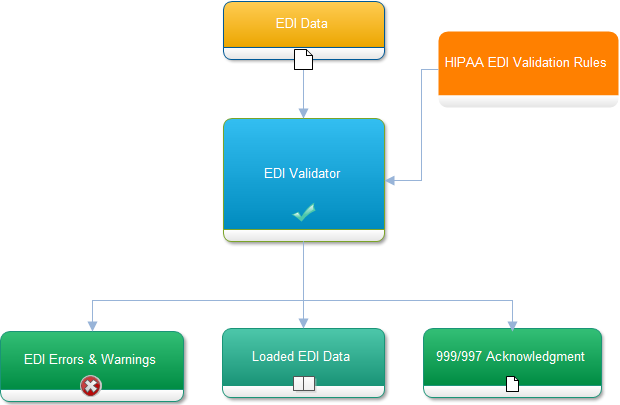 EDIValidator validates and loads data into a convenient object
Display validated EDI data to clients, save it to a database, use it to create custom applications.
Modify existing EDI documents in memory and then output them to a file
Works hand-in-hand with EDI Rules File for superior validationWelcome to EditPad.org – your online plain text editor. Enter or paste your text here. To download and save it, click on the button below.
Main Features
Validates all 7 SNIP levels
Ability to add custom rules
Displays the exact line of errors and warnings
Validates loop, segment and element usage
Supports both internal and external code lists like CPT, ICD, NDC, CAS, zip codes, states, countries, etc. for superior validation
Validates element lengths constraints
Validates element relationship constraints
Advanced pattern matching with Regular Expressions for superior validation
Validates Out-Of-Order segments
Handles Repeating Elements and Repeating Composite Elements
Validate EDI data from files or strings
Support custom validation rules
Access loaded EDI data like an API after validation
Creates an EDI Document after validation
Auto Detection of delimiters
Highly Configurable!
Easy to use API
Plus much more