HIPAA EDI PROGRAMMING COMPONENTS
.
EDI data using .Net/.Net Core/Java
Software made by HIPAA EDI Developers for HIPAA EDI Developers
More than a decade ago our developers were looking for HIPAA EDI components on the web just as you are right now. We could not find any .Net libraries that had all the features we were looking for.  The components also had to be fast, robust, and easy to use.
We decided to build our own.  After one and a half years of conducting all the EDI research ourselves and becoming experts on EDI specifications we released RDPCrystal EDI Library. We now service some of the largest companies in the US and around the world.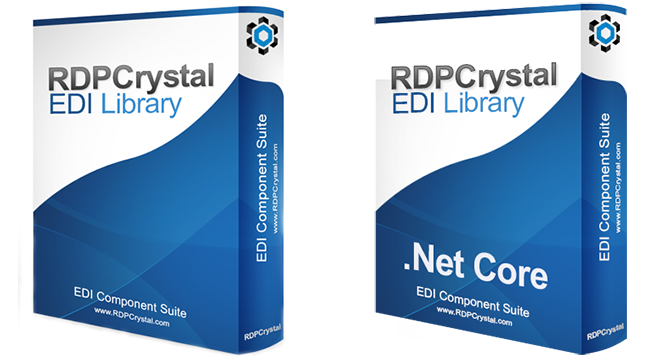 RDPCrystal EDI Library Suite Components
All the components work together for the fastest, most stable and robust EDI environment.
99.9% of Customers Recommend RDPCrystal EDI Library
Alexander Anikin
Development Team Lead
"Your .Net EDI library is the best on the market!"

Tim Darnall
Senior Architect
"Absolutely Amazing. If you ever need a direct reference for your product or services, count me in. I am completely floored by both the product and the Customer Support. Absolutely amazing!"

Edhy Rijo​
Software Developer
"There are a lot of good things to say about RDPCrystal EDI Library: the quality of their work, the excellent support service, and the well-designed structure of their classes…" 

Learn tips and tricks that you can use to manage your EDI Files
Don't find yourself pouting, or even crying for that matter. Did you know that you can create EDI validation rules and test them at the
Read More »
Background As you know the EDIValidator component uses rules files to validate EDI data.  You can specify rather complex conditions.  For example +SegPos[322] = if ((SegPos[316:1] ==
Read More »
But John, my EDI file is perfect!  It has the proper Interchange Header, Functional Group and Transaction Header.  My ISA segment length is exactly 106
Read More »