It was really nice to be able to use the EDI Rules Creator Studio to test the changes and receive detailed errors and warnings until I got it working"
EDI Rules Creator Studio enables developers to quickly create and test EDI validation rules
Main Features
Easily create, view and modify EDI rules
Includes a Rules Tester to test rules
Create highly customized rules for different lines of business
Configure code lists (both external and internal) for extreme file validation.  For example (states, zip code, CPT, ICD, NDC codes, etc)
Use Regular Expressions to validate data

Includes all 4010 and 5010 pre-created HIPAA Validation Rules files
Plus much more
Related Tutorials
What are EDI Rules?
EDI rule files enables you to check whether your EDI file has the correct structure and values based on the HIPAA implementation guides.  They enable the EDIValidator component to:
Verify correct loop, segment and element structure
Verify that data elements have correct formats and values
Verify that loops, segments, elements are used properly
Output correct error and warning messages
Load EDI data into a structure that can then be used to get the data
The EDIValidator component is able to correctly parse, load and validate different EDI implementations based on EDI rule files.
A general X12 EDI specifications contains loops, segments, elements, composite elements, element codes lists,  accepted element data patterns (Formats) etc.  EDI Rules Creator Studio uses these same terminologies when creating rule files.

Screenshots
EDI Rules Structure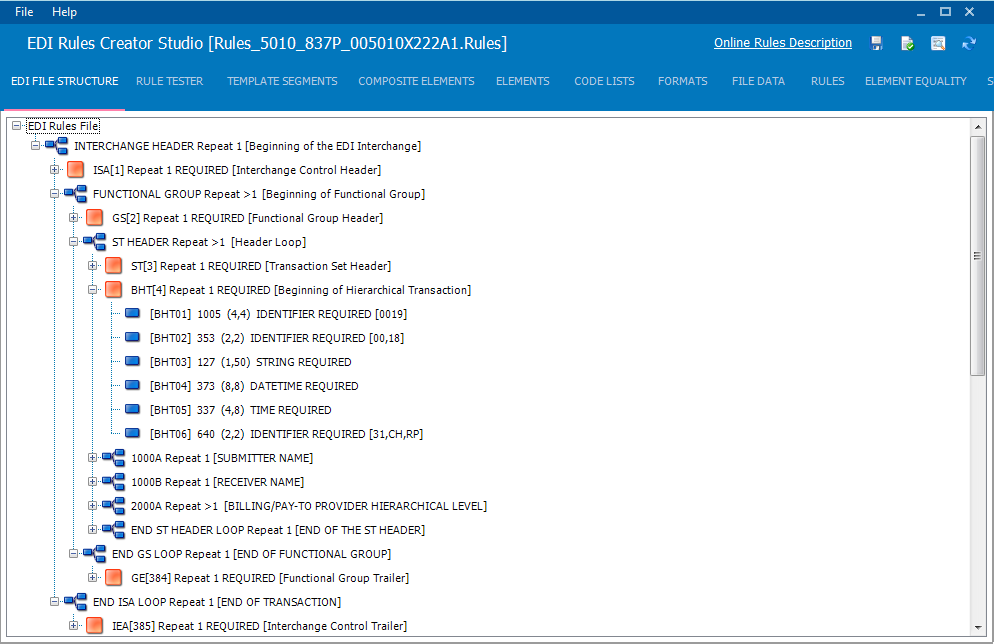 Test EDI rules with Rules Tester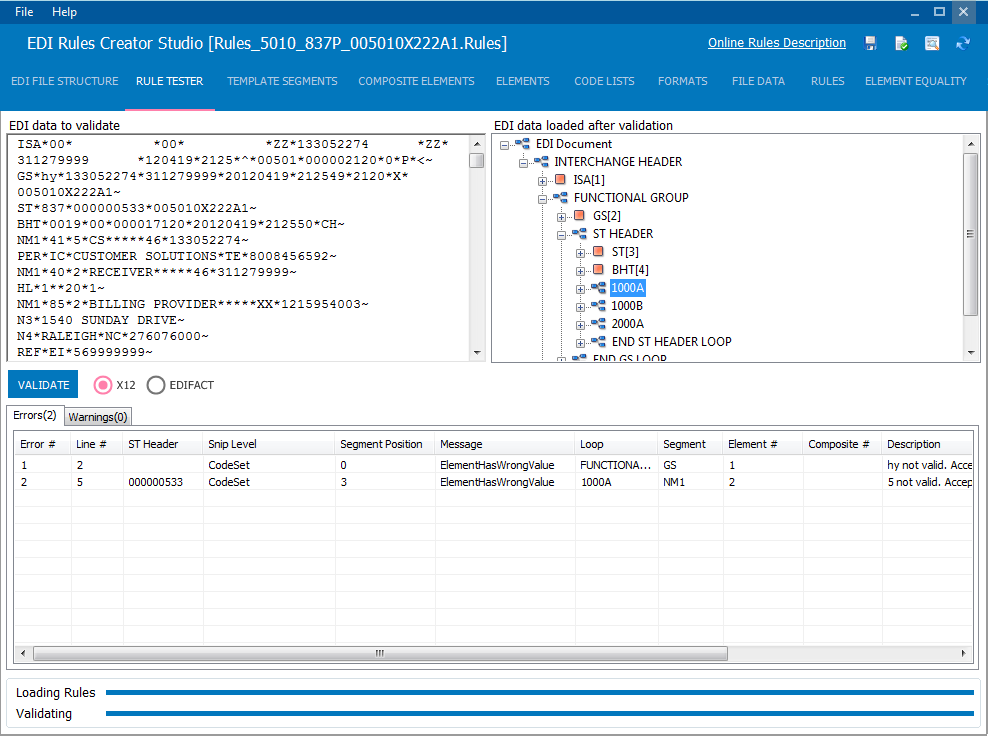 Create Simple and Complex Validation Rules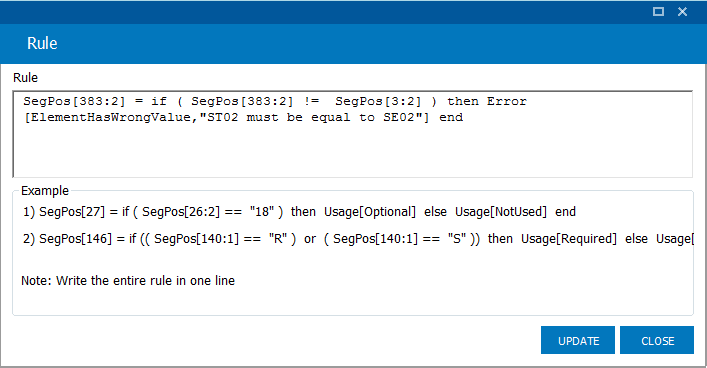 Easily add Loops, Segment and Elements
Complete control of segments with just a right click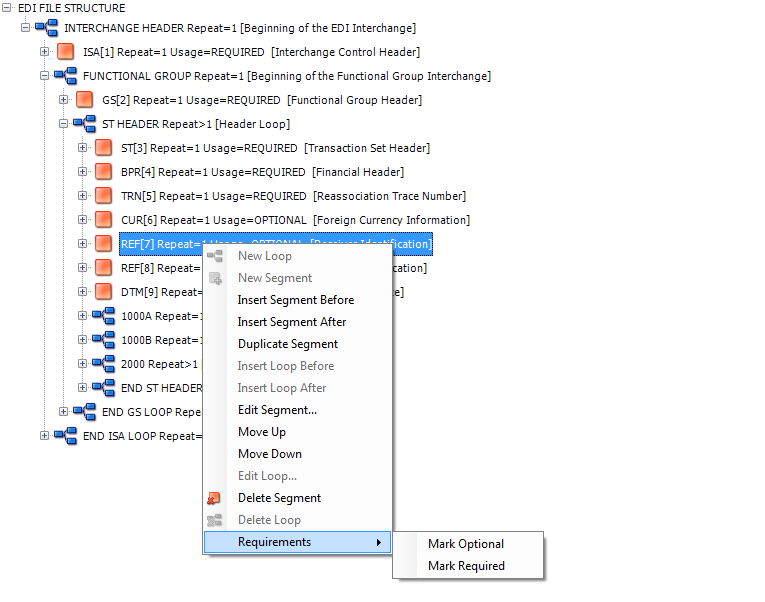 Add Segment Usages, Accepted Values and Formats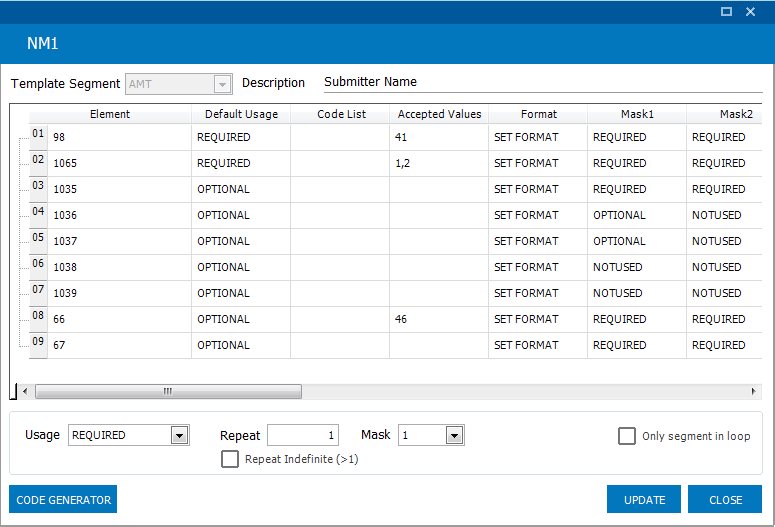 Add Elements
Add, edit and configure Internal and External Code Lists used in validation of element data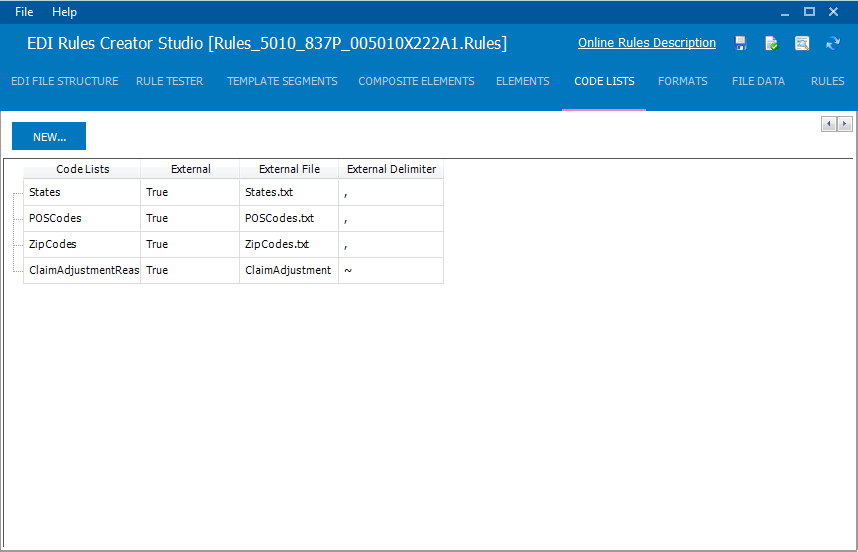 Configure complex segment rules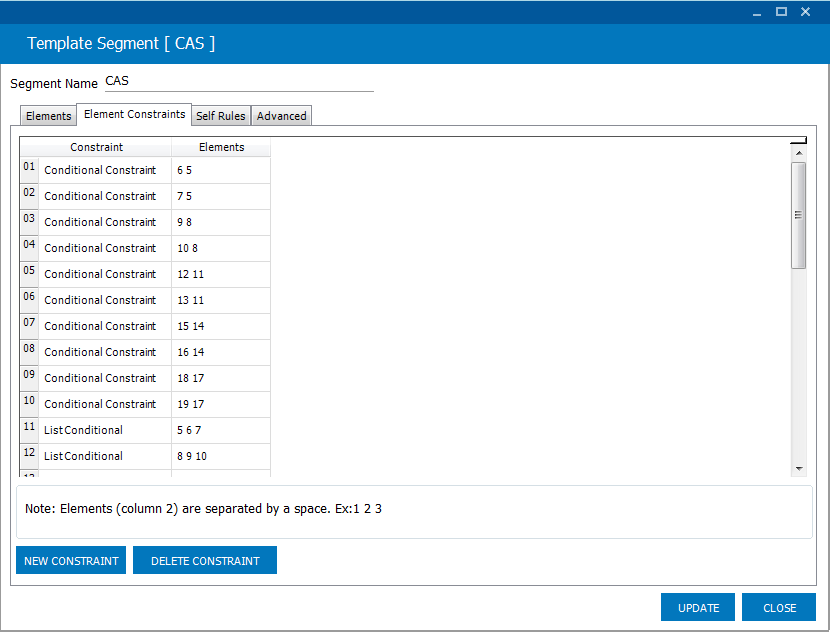 A list of pre-created EDI Rules file can be found here. Our technical support specialists are always there to help you if you have any questions.
HIPAA EDI Implementation Guides can be purchased at www.wpc-edi.com
Take Charge Of HIPAA
RDPCrystal EDI Library