Why should you buy RDPCrystal EDI Library?
Because third party EDI companies don't give you all of your data and cost a fortune
Because you are tired of having another company handle your data
Because you'll finally have complete control of all of your EDI data.  From creating, viewing, parsing, validating, joining, splitting, loading and scrubbing EDI files
Because it has all the components you need to start implementing EDI internally today!
Because it makes creating EDI documents easy especially for new EDI developers
Because you have better things to do than learn EDI from scratch
Because it's currently being used by the largest companies in the United States and around the world
Because it can be used by any Microsoft .net programming language
Why should you buy from us?
Because we've been helping companies just like yours handle HIPAA EDI for over a decade
Because we have in-depth knowledge of how to create all HIPAA documents since we've implemented them countless of times before
Because we know what tools you need to get the job done correctly.  We've created the tools in the form of components
Because we make EDI development easier for your developers
Because most companies focus on all types of EDI – We specialize in HIPAA
Because our technical support staff is fired up and ready to go
Because we are proud to be your extended team
If you're not fully satisfied within 7 days we will refund your money.  You have nothing to lose.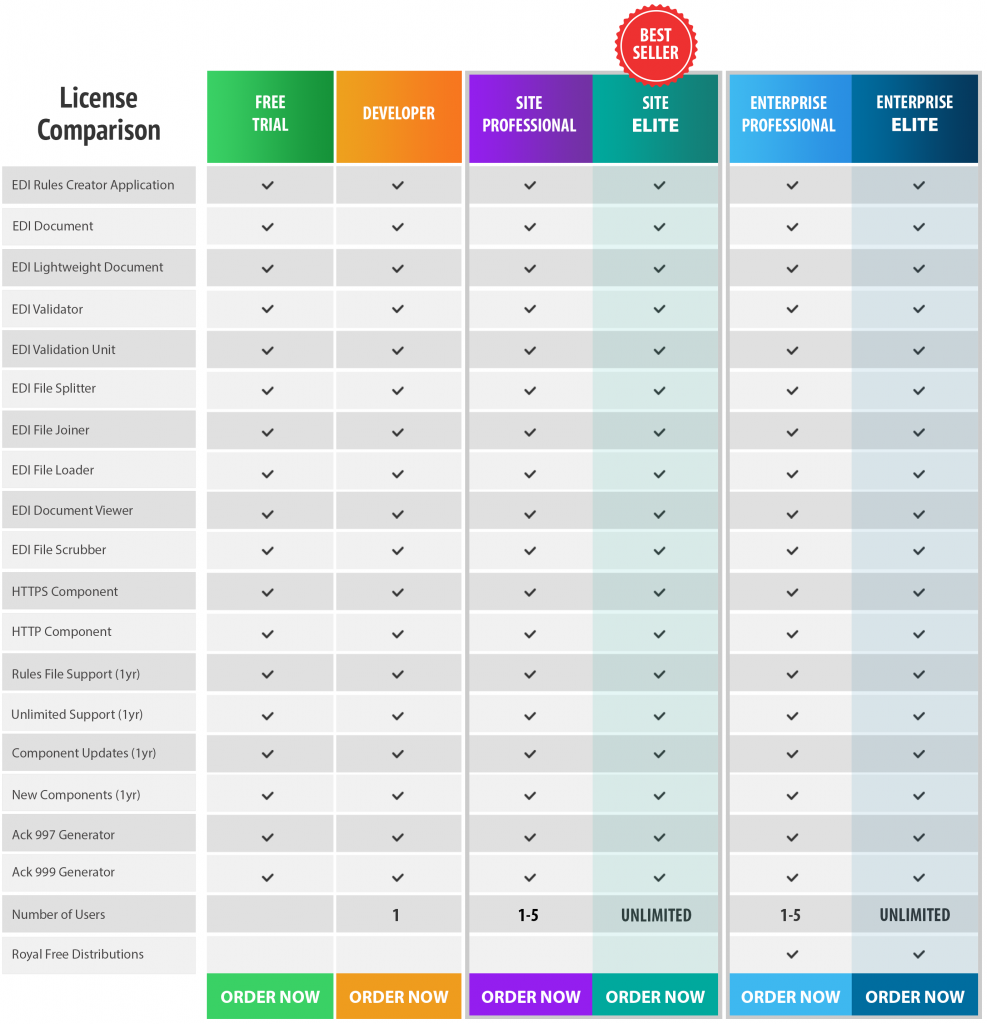 License Prices
Developer (1024 USD)
Site Professional (2999 USD)
Site Elite (3999 USD) (Best Seller)
Enterprise Professional (4999 USD) – Includes all 4010 & 5010 EDI Rules File
Enterprise Elite (5999 USD)  (Best Seller) – Includes all 4010 & 5010 EDI Rules File
Buy RDPCrystal EDI Library
Visit our online store
We accept checks, credit cards as well as DIRECT PayPal payments or contact us at sales@rdpcrystal.com.