In a time crunch and don't want to program?
EDIValidationUnit is a pre-built Windows user control that can be dropped into applications. NO PROGRAMMING REQUIRED!!
Integrate EDI validation into applications faster than ever

Main Features
No programming required
View all errors and warning in EDI files
View all EDI data in a high performance visual tree
Navigate to errors and warnings with one click
Set component colors to the match look and feel of applications
Export errors and warnings into CSV files
Displays SNIP Levels
Show/Hide different parts of the view
Validation rules are created with EDI Rules Creator Studio
Details
Use the ValidationUnit component like any other user control
The images below are pictures of the entire ValidationUnit user control.
Different parts of the ValidationUnit can be hidden.  For example progress bars can be hidden
All colors including text colors and even grid lines on the ValidationUnit tables can be changed to match an application's look and feel
Right click on the Errors and Warnings table to be taken to that exact line in the EDI file.
Screenshots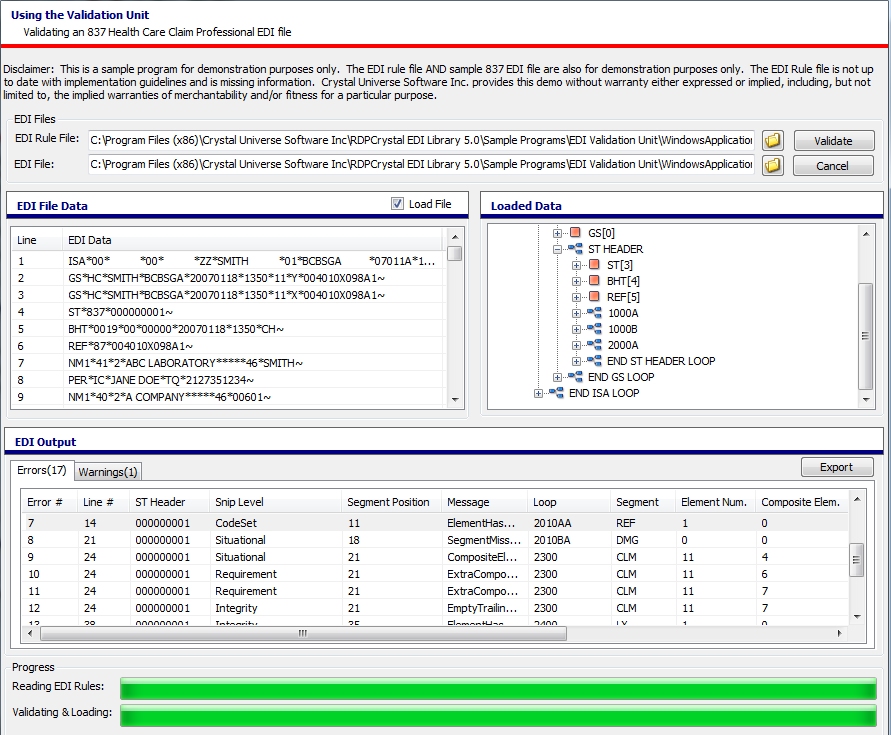 ValidationUnit with the File Section hidden.  Only the loaded EDI data and the Error and Warning tabs are visible.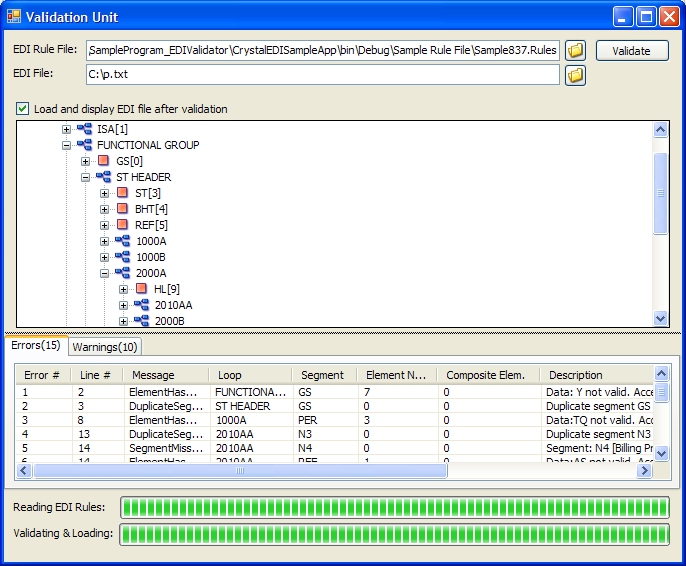 ValidationUnit with the Loaded Data Section visible.
ValidationUnit is included in RDPCrystal EDI Library